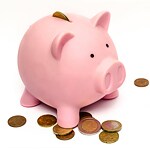 The idea of getting out of South Boston, VA on a road trip can be an exciting one. While you're thinking about all the fun activities you have planned, remember to keep your budget under control.
At Terry of South Boston, we know that costs can quickly add up each day of a road trip. Gasoline for your vehicle will be a big expense. To enhance fuel economy, take things nice and easy. Accelerating quickly uses up extra gas, as does going over the speed limit. Set your cruise control if you have a tendency to pick up speed on the highway. If possible, plan out your schedule so that you avoid using extra gas while sitting in a traffic jam.
Food is another big cost. You can save a considerable amount of money by packing your own snacks, drinks, and possibly a light meal. Once you're at your destination, stop by a grocery stock to pick up affordable items.