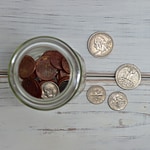 Even if you are happy with your vehicle's gas mileage, Terry of South Boston wants you to know how you can get better mileage.
Low Resistance Tires
Properly inflated tires are the best way to reduce visits to South Boston, VA gas stations. Tires made of a low-rolling resistance compound won't make a dramatic difference in gas mileage, but they do save some fuel.
Have Your Emissions System Checked
When your check engine light comes on, the issue is likely with the emissions system, evaporative control emissions system, or oxygen sensors. These components in good working order can reduce gas consumption by 20%.
Keep Your Tank Half Full
A gallon of gas weighs about six pounds. Keeping your tank 1/4-1/2 full lessens the weight of your car and increases your miles-per-gallon.
Avoid Off-Brand Gasoline
Efforts to save at the pump may include buying discount gas. Bargain brand gasoline often contains a higher concentration of fast-burning ethanol, so discount gas costs you more.